Trail Leading
Getting out on the road or trails is best experienced when you are confident of the route to ensure you see the best of the Scottish Highlands and don't get lost!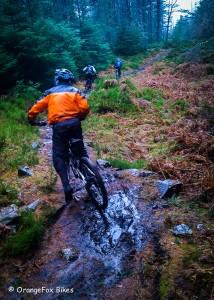 The local area is rich with trail centres including those at Laggan Wolftrax, Glenlivet, Abriachan, Learnie Red Rock, The infamous Strathpuffer trails, Balblair and Golspie.
We also have literally 100s of "secret" single track to be explored and enjoyed. Fancy a half day out with a MBLA qualified leader to enjoy some mountain bike trails?
Or perhaps a scenic road ride up the Beallach na Ba and round the Applecross Peninsula?
We have a fully equipped service van to transport bikes, offer support in terms of food and drink, carry bags and make any bike repairs should that prove necessary. Or we can cycle with you and point out the local highlights.